GL CHEMTEC announces formation of Scientific Advisory Board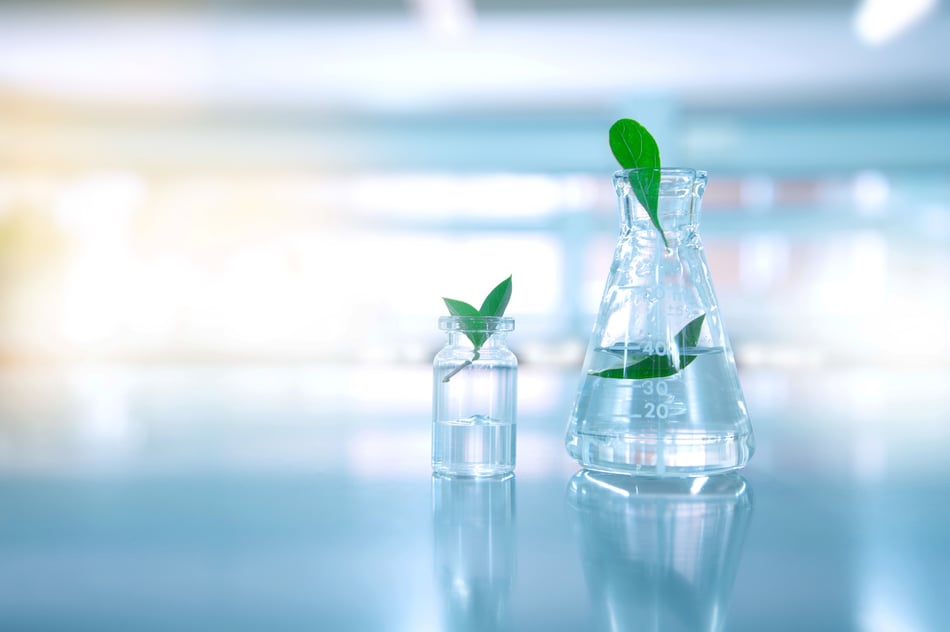 GL CHEMTEC ("GLC") announced the formation of its Scientific Advisory Board comprised of distinguished leaders in Small Molecule R&D (Chemistry/Biology), Process Development & Scale-Up, Green Chemistry, Medical Devices and Drug Delivery.
Lisa Studnicki Hunt, Ph.D., COO and Co-Founder of GLC commented, "We are proud and honoured to introduce GL CHEMTEC's inaugural SAB. This is a team of world leaders in their respective fields who bring a wealth of experience to our company during our next phase of growth. We can't thank these outstanding individuals enough for committing their time and expertise to GL CHEMTEC's success."
The founding members of the GL CHEMTEC Scientific Advisory Board are:
Dr. John Warner is one of the cofounders of the field of green chemistry, coauthoring the defining text "Green Chemistry: Theory and Practice" and articulating the 12 principles of green chemistry with Paul Anastas. John has over 100 publications providing foundational work in the fields of noncovalent derivatization, polymer photochemistry, metal oxide semiconductors and synthetic organic chemistry. John received his BS in Chemistry from UMASS Boston, and his PhD in Chemistry from Princeton University. After working at the Polaroid Corporation for nearly a decade, he then served as tenured full professor at UMASS Boston and Lowell (Chemistry and Plastics Engineering).
Dr. Mark Hellberg retired from Novartis where he built a Chemical Technologies group that developed an integrated model of chemical innovation as a key component of the discovery process spanning hit expansion through candidate advancement. Prior to joining Novartis, Mark was the Head of Research Chemistry at Alcon where he was responsible for medicinal chemistry, research, analytical and scale-up teams (initial synthesis through Phase 1 GMP material). He spent over 20 years at Alcon initially leading internal medicinal chemistry teams and ultimately serving as a member of both research and development governance boards representing all aspects of research chemistry. At Alcon he gained board experience in all aspects of ophthalmic drug discovery.
Dr. Wolf-Ulrich Nickel has a PhD. In Organic Chemistry, which he earned at the University of Hamburg/Germany. After a Postdoc at ETH in Zürich/CH he entered the pharmaceutical industry in R&D area as his professional calling. From lab director in medicinal chemistry to research team leader, then project manager and later global program director, he contributed and was responsible for more than 40 drug development programs in ten therapeutic areas. He worked with increasing responsibilities and extended geographic foot print at companies Hoechst AG, HMR, Aventis, Kyowa-Kirin, Celgene and lately at Alcon and Novartis. Key areas were Ophthalmology/Otolaringology, Cardio-Metabolic-Renal, Neuroscience and Inflammatory diseases. Dr. Nickel contributed to more than forty patent applications and authored several academic and industrial publications with focus on chemistry and presented case studies at several project management and clinical association conferences. He retired recently from Novartis Pharmaceutical Corporation in US and continued to serve as consultant for program strategy reviews and scientific advisory boards.
Dr. Rob Larsen is an organic chemist having received his BS degree in Chemistry from the University of Michigan-Dearborn and his PhD in Organic Chemistry with Professor Joseph P. Marino at the University of Michigan in Ann Arbor in 1982. He worked in the pharmaceutical industry for over 39 years in the area of Process Research & Development at Merck, Amgen, Alcon and Novartis having retired from Novartis in 2021. He rose through the ranks of Process R&D achieving the position of Executive Director. Over his career he was on the development teams that lead to the commercialization of rizatriptan, losartan, montelukast, etoricoxib, aprepitant, and finafloxacin. He is a co-author on 95 papers, 11 review articles and was the Book Editor for Topics in Organometallic Chemistry, Organometallics in Process Chemistry, Volume 6. His interests over his career covered heterocyclic chemistry, organometallics, in particular the application of palladium in processes, and biocatalysis.
Dr. Kasey Minick has forty-one years of hands-on experience with Pharmaceutical (NDA & ANDA), OTC (Dry Eye, Ophthalmic Tears, Allergy, Vitamins, Oral liquids) and Medical Device (Contact Lenses and Contact Lens Care) Formulation Research and Development, Formulation Process Development and Engineering, Technical Transfer (R&D to Manufacturing), Product Registration and Project Management of full-scale Pharmaceutical and/or Medical Device projects from NCE/pre-clinical research to POC (proof of concept) through clinical studies to commercial transfer and commercial registration and product launch. Dr. Minick is a Pharm.D. and has worked for Alcon, CIBA Vision, Cardinal Health and Novartis.
Dr. David Mangelsdorf is Professor and Chair of the Department of Pharmacology at UT Southwestern Medical Center and Investigator of the Howard Hughes Medical Institute. He holds the Alfred G. Gilman Distinguished Chair in Pharmacology and Raymond and Ellen Willie Distinguished Chair in Molecular Neuropharmacology. He is also an elected member of the U.S. National Academy of Sciences. Dr. Mangelsdorf is a molecular biologist and world leader in nuclear receptor and endocrine FGF signaling. Together with his scientific partner Steven Kliewer, he has discovered several of the orphan nuclear receptors, identified their hormonal ligands, and demonstrated their importance as therapeutic targets.